Considering that it takes up over 70 percent of the Earth's surface, the ocean harbors a ton of things we, as humans have no idea even exist. Especially when we have only explored about 5 percent of the whole ocean!
And as a timeless preservative, the salty sea is home to many secrets from the past. A recently uncovered shipwreck in Greece — and its contents — dating back to truly ancient origins have left researchers at a loss for words.
Wikimedia Commons
National Park Service
Diggers/National Geographic
Harvard Gazette
National Geographic
Walt Disney Pictures
Walt Disney Pictures
Roland Brookes
Ioanian Aquarium
Ioanian Aquarium
The Goonies/ Warner Bros.
Jens Lindström
Marin Mätteknik
National Geographic
Jeffrey L. Rotman/Corbis
The Instructor/Ocean X
Mystery History/Ocean X
Ocean X Team
Ocean X
Ocean Explorer/Ocean X
Ocean X
The Lip TV/YouTube
Ocean X/YouTube
ntdnews
Steve Weiner
Ocean X
Howard Hall/IMAX/Deep Sea 3-D
Flickr / Marcin Zajda
Jim Hansson
svt Nyheter
Jim Hansson
National Geographic
This Week in Pennsylvania Archaeology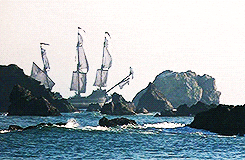 Scientist Sees Squirrel
Twitter / Jim Hansson