Toughness is supposed to be a soldier's defining characteristic, along with efficiency, loyalty, and especially logical thinking. They aren't prone to flights of fantasy. Instead, they're supposed to confront challenges head-on. This made what happened to British troops in 1914 even harder to explain.
British forces, backed into a corner and nearing death, saw something during battle that they couldn't explain. At first, they brushed it off as fatigue. But then the mysterious entity returned, and it became clear they weren't dealing with something that could be explained away. They weren't even dealing with a human being…
Photo by Hulton Archive/Getty Images
Dunkirk/Warner Bros. Pictures
David Plater / Contributor
Photo by © Historical Picture Archive/CORBIS/Corbis via Getty Images
The Bowmen/Arthur Machen
Hulton Archive/Getty Images
Hulton Archive/Getty Images
General Photographic Agency/Getty Images
Warner Bros.
John White
American Revolution Museum
Historic Fort Wayne
Piqsels
Utilisateur:Djampa
William James Linton
Public Domain
U.S. Air Force photo/Tech. Sgt. Scott Wakefield
John White
Anchor
Charles Ewen
Penn State
John White
Miro Medium
Whalebone Mag
Crystal Links
Stranger Things / Netflix
Twitter
Get Out / Universal Pictures
Conscious Reminder
Cult Stories
Chasing UFOs
X-Men: Apocalypse / Twentieth Century Fox
Popsugar / Netflix
Stranger Things / Netflix
Stranger Things / Netflix
Stillness In The Storm
Flickr
Stranger Things / Netflix
Stranger Things / Netflix
Whalebone Mag
Stephanie Rollens
Garrett Graff
The Bulletin
The Center for Land Use Interpretation
The Center for Land Use Interpretation
About Camp David
Whitehouse
NPR
U.S. National Archives / Flickr
White House
Inside Edition
West Virginia Gazette
C-Span
Edward Betts / Wikimedia
Inside Edition
Greenbrier Hotel & Resort
North American Aerospace Defense Command
Inside Edition
Time
aboutboulder.com
Courtesy of National Nuclear Security Administration
REUTERS/Sergei Karpukhin
Flickr / super*dave
Flickr / Dan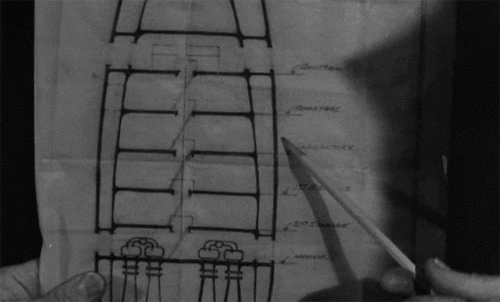 Mallory Gallery
Mallory Gallery
Mallory Gallery
Mallory Gallery
Facebook / Beckham Creek Cave Lodge
Mallory Gallery
Mallory Gallery
Mallory Gallery
Mallory Gallery